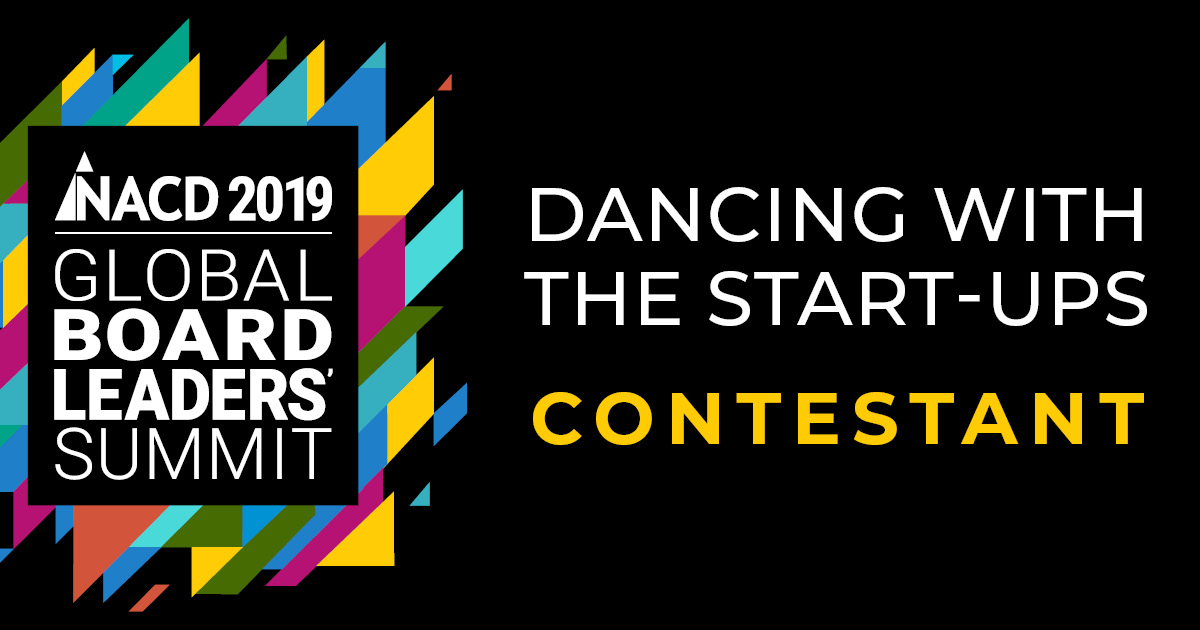 Voxello has been invited to present at the NACD 2019 Global Board Leaders Summit as a Dancing With the Start-Ups finalist. Dancing With the Start-Ups features some of the most innovative and promising companies in an array of industries defending their ideas to a panel of judges and an audience. This fun and exciting competition format provides a platform for directors to see firsthand some of the leading-edge ideas and technologies that Voxello is using to shape and disrupt in the field of medtech.
We are honored and excited to be taking part in this event!
Attending? The presentation will be at 1:45pm in Liberty I-L (M4) on September 23. Learn more at the Summit website by clicking here. Hope to see you there!