Introducing the noddle system
Utilizing state-of-the-art technology to allow impaired or disabled patients to summon and communicate with caregivers.
Overview – the noddle
Designed to be Plug & Play, the noddle detects the small, voluntary actions via a sensor, allowing patients to control multiple devices including:
nurse call systems
speech-generating devices
The noddle is easily mounted and interfaces directly with existing nurse call infrastructure. Improving patient communication has a dramatic impact on outcomes for vulnerable ICU patients, enabling them to be advocates and participate in their own care.
Confidently know that your patients can communicate with their caregivers and family. Push play to see the noddle system in action.
Overview – the noddle sensors
The noddle is activated via a variety of sensors specifically designed for individual patient needs and unique physical capabilities.
The J-Mic and Vent-Mic (for intubated patients) can access nurse call and control the noddle-chat tablet with the click of the tongue. The J-Touch and Bed-Touch sensors allow patients to utilize minimal low-force touch to activate the noddle and noddle-chat tablet – perfect for patients with fine motor skills.
J-Mic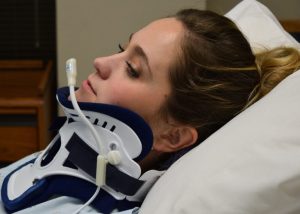 J-Touch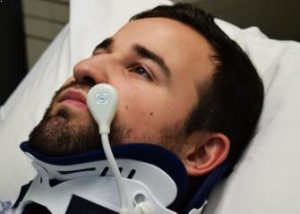 Vent-Mic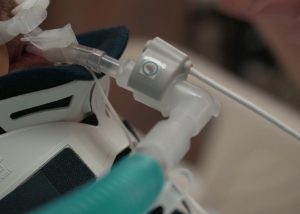 Bed-Touch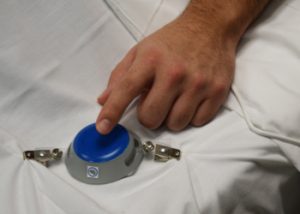 Overview – noddle-chat tablet
The noddle-chat tablet connects to the noddle via a safe, encrypted Bluetooth® connection, allowing patients to communicate with care providers and family.
The noddle-chat tablet is easily mounted with a custom adjustable arm and consists of a series of communication templates activated by the patient's intentional gestures.
The noddle-chat user vocabularies include text and images specifically designed for hospital and long-term care use. The voices are gender and age specific and allow for a range of communication including basic conversation, expressions of pain, feelings and humor, environmental control, and conversations regarding diagnosis, treatment and potential outcomes.
Pre-loaded Vocabularies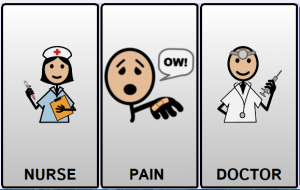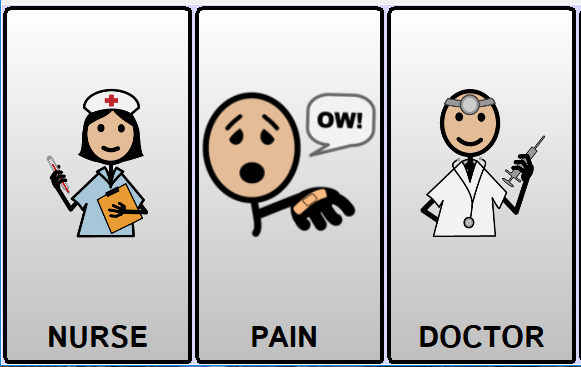 Variety of expressions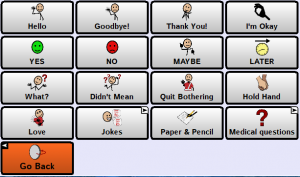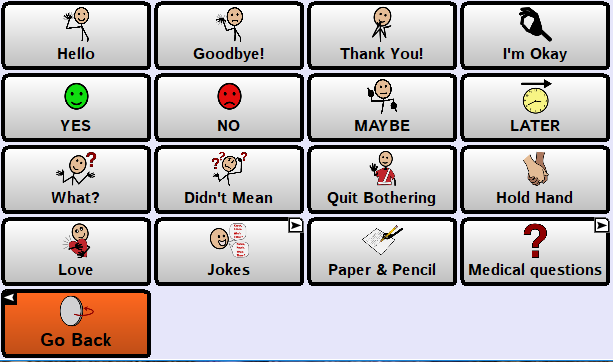 Create Customized Phrases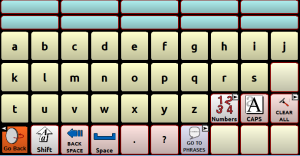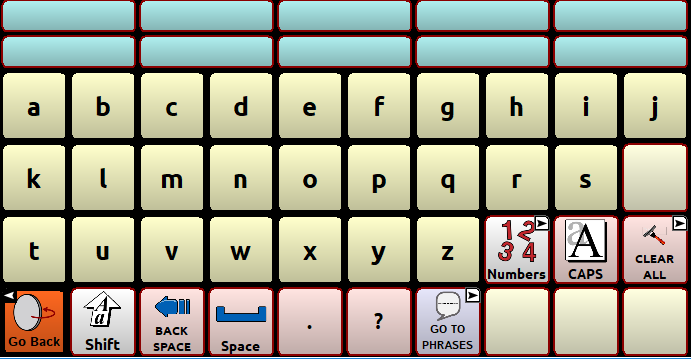 Gender/Age Specific Voices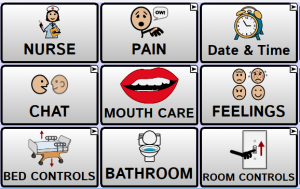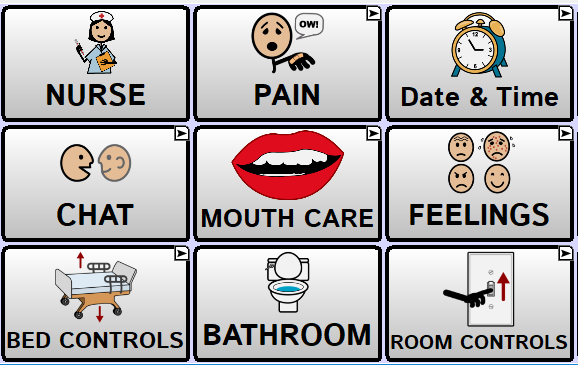 Part-Specific Pain Scale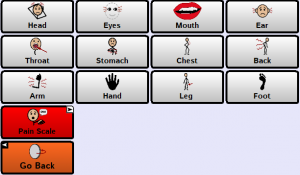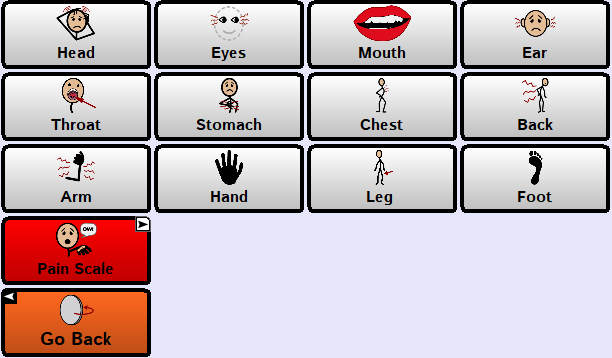 Adjustable Arm for Mounting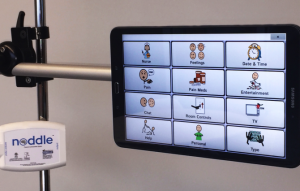 Education & Training
for Healthcare Professionals
Helpful and practical resources for all medical specialties utilizing the noddle system at their healthcare organization.
Increase Efficiencies, Decrease Cost
See how the noddle system can support your organization clinically, operationally, and financially.