Voxello is excited to announce that the latest update of noddle-chat will now include bilingual vocabularies to support patient-provider communication for patients with limited English proficiency (LEP). Unlike the standard noddle-chat English vocabulary files, the bilingual noddle-chat files support bidirectional communication, enabling the patient and the caregiver to communicate directly. As our nation's COVID-19 experience has highlighted, patients with LEP continue to be at a heightened risk of experiencing preventable adverse medical events because of their reduced access to interpreters and family support.
Below are screenshots of the Spanish bilingual vocabulary file. The patient's message buttons are labeled in the patient's language and produce messages in English, while the nurse's message buttons are labeled in English and produce messages in the patient's language. The purpose of this communication tool is to support the immediate bedside conversational needs.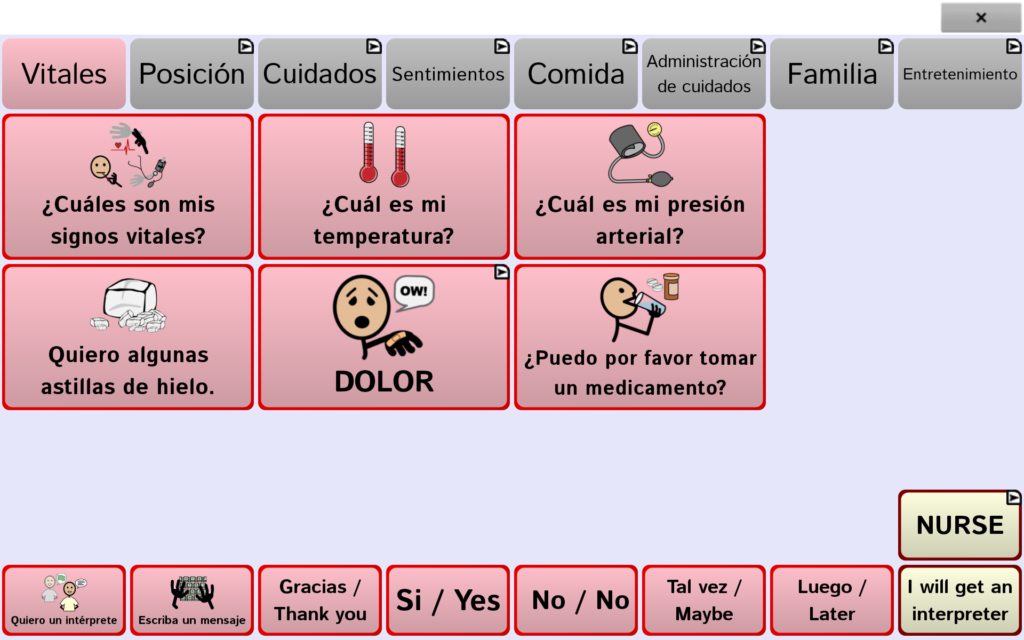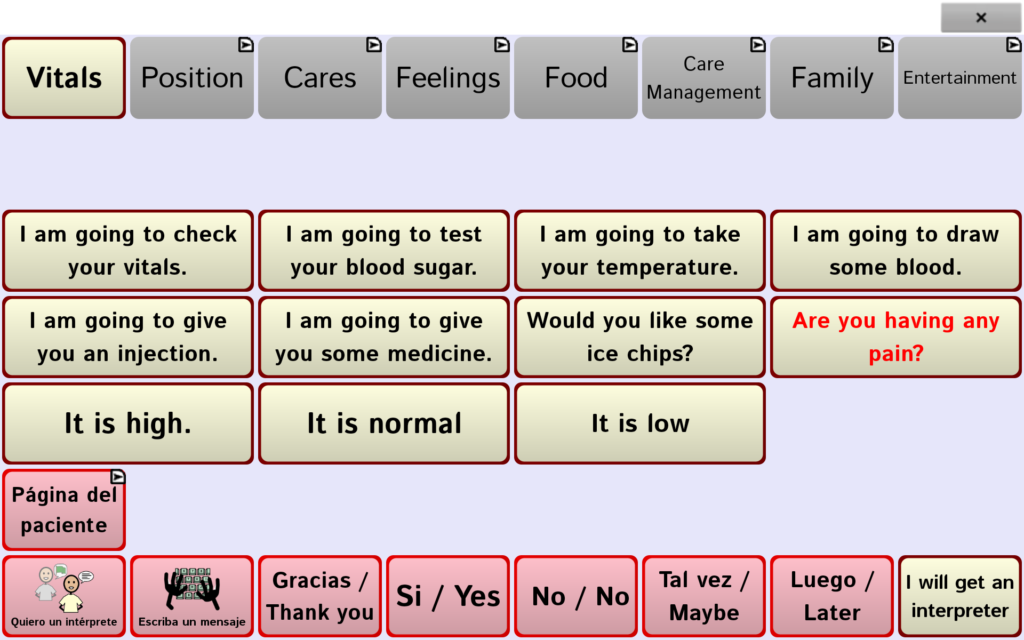 Voxello has developed 7 bilingual vocabulary files (Arabic, Chinese, French, Hindi, Russian, Spanish & Tagalog).
If you have any questions please reach out to our team. To help you get started and to address any other questions you may have about noddle-chat or the noddle, we can set up a virtual meeting with you and your team.