noddle-chat™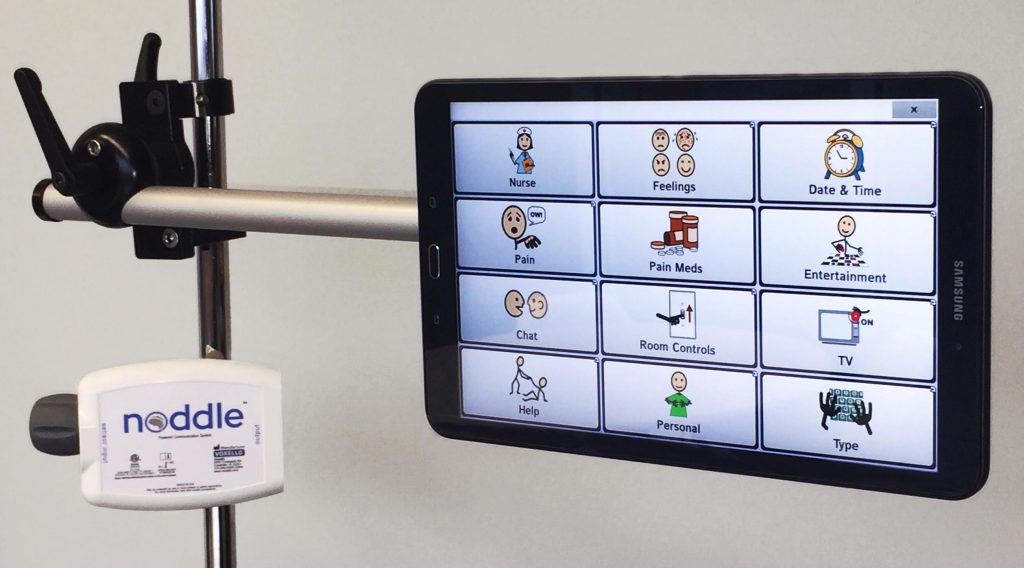 The noddle-chat™ tablet connects to the noddle via a safe, encrypted Bluetooth® connection, allowing patients to communicate with care providers and family.
The noddle-chat tablet is easily mounted with a custom adjustable arm and consists of a series of communication templates activated by the patient's intentional gestures.
The noddle-chat user vocabularies include text and images specifically designed for hospital and long-term care use. The voices are gender and age specific and allow for a range of communication including basic conversation, expressions of pain, feelings and humor, environmental control, and conversations regarding diagnosis, treatment and potential outcomes.
Vocabulary
Noddle-chat includes pre-loaded vocabularies tailored for different patient capabilities and needs.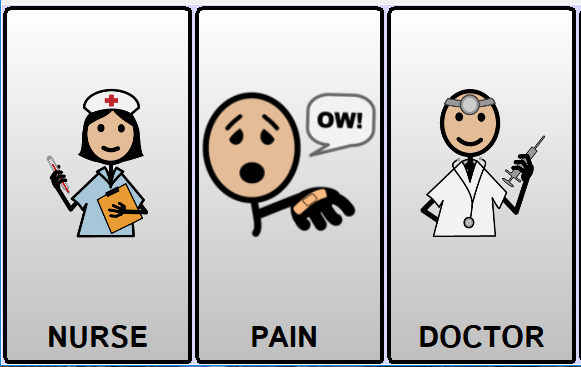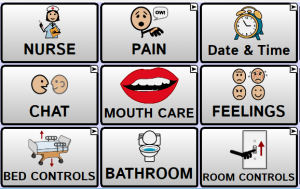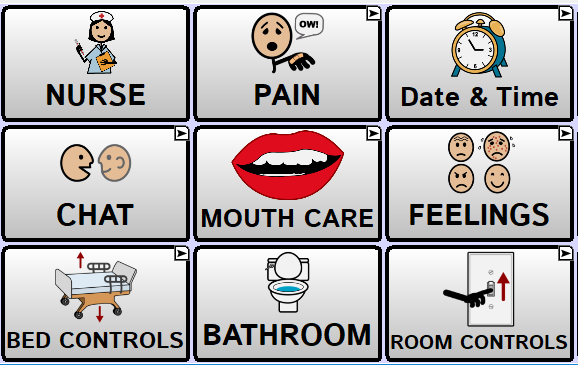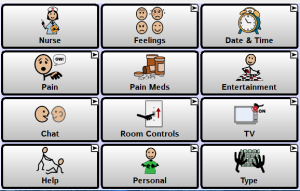 Chat Options
Gender and age-specific chat options are available, so every patient can identify with their voice.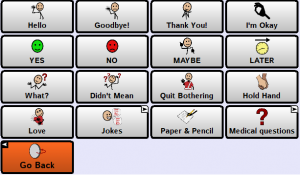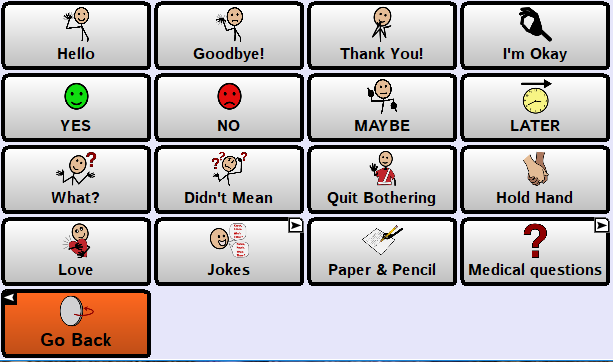 Personalized
Create customized phrases for each patient depending on their unique needs and personality. Patients can also utilize a keyboard.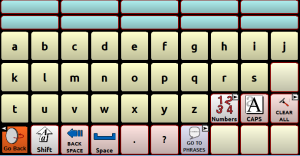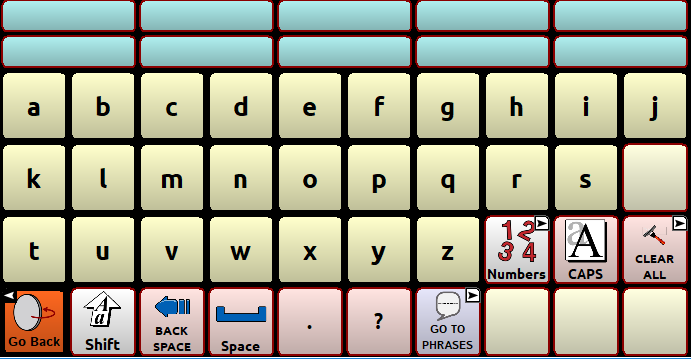 Easily Mounted
The noddle-chat tablet is mounted with the adjustable, easy-to-use noddle arm.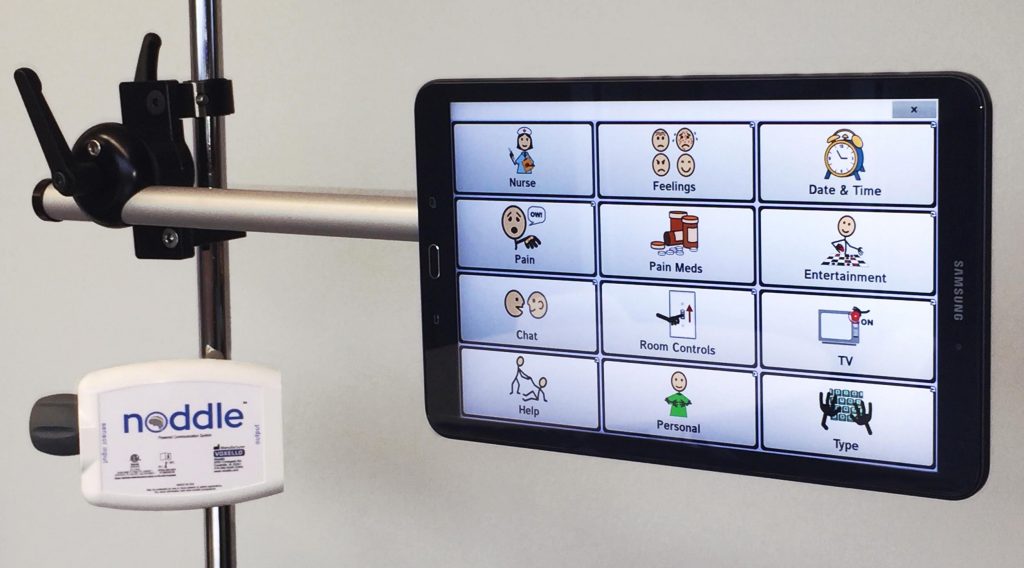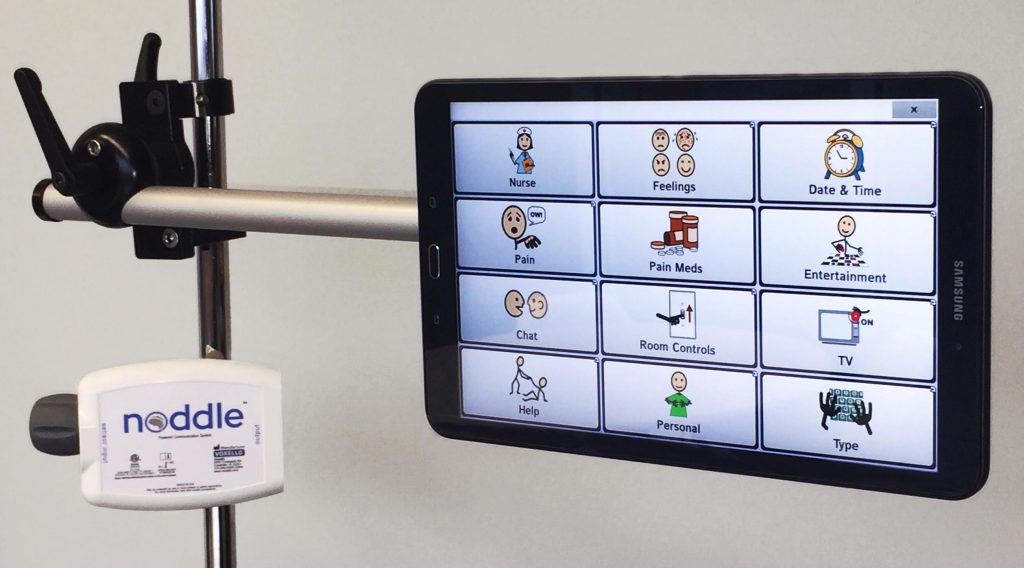 Pain Scale
Patients are able to express areas and levels of pain – allowing potential adverse events to be caught earlier.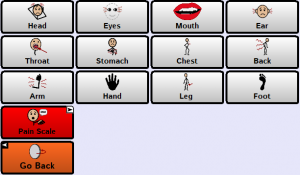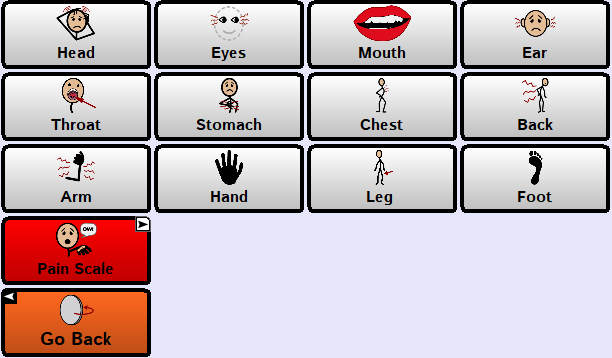 Discover the suite of noddle-integrated solutions designed to facilitate easy communication between patient and healthcare provider- so you can achieve better outcomes.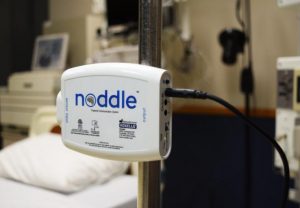 the noddle®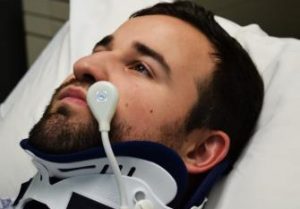 noddle sensors™